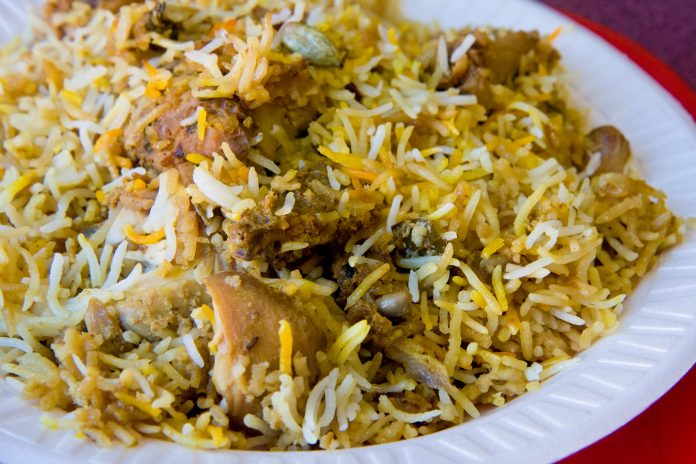 Prepare time: 5 hr 30 min
Cook: 30 min
Ready in: 5 hr 30 min
Pair this delicious dish with a risotto and a nice bottle of wine. This Italian favorite is easy to make and sure to impress your guests.
Ingredients
1 kg Chicken or Beef
1 Cup Yoghurt
1 Cup Fried Onions
2 tablespoon Ginger and Garlic Paste
1 Cup corriander, green chillies and mint leaves crushed
1 teaspoon Kewra Essence
1 teaspoon Garam Masala powder
2 teaspoon Chilli Powder
1 teaspoon Paste Of raw Papaya
1 kg Rice
Salt To Taste
2 Tomatoes Chopped
1 Cup Oil
1 Cup Milk
Directions
1Mix yoghurt, paste, garam masala, chilli powder, papaya paste, salt and tomatoes and mix well. Then fry the onions in half cup oil and leave the rest half cup for the end.
2Put the fried onions in the chicken and leave it for 4 to 5 hours. Boil rice with salt till half boiled. Then spread the chicken in a big pan and put the half cooked rice over it and level it. Now put half cup oil on top. Mix kewra essence with a pinch of yellow colour or saffron in the milk and spread on top.
3Sprinkle fried onions on top and the crushed green chillies, corriander and mint leaves. For 10 minutes cook on high flame. Then cook on low flame for 20 minutes. Serve hot and enjoy.